SiyaTech Consulting is the pioneer of organized recruitment in US. Our roots in management consulting enable us to bring a unique approach to requirement.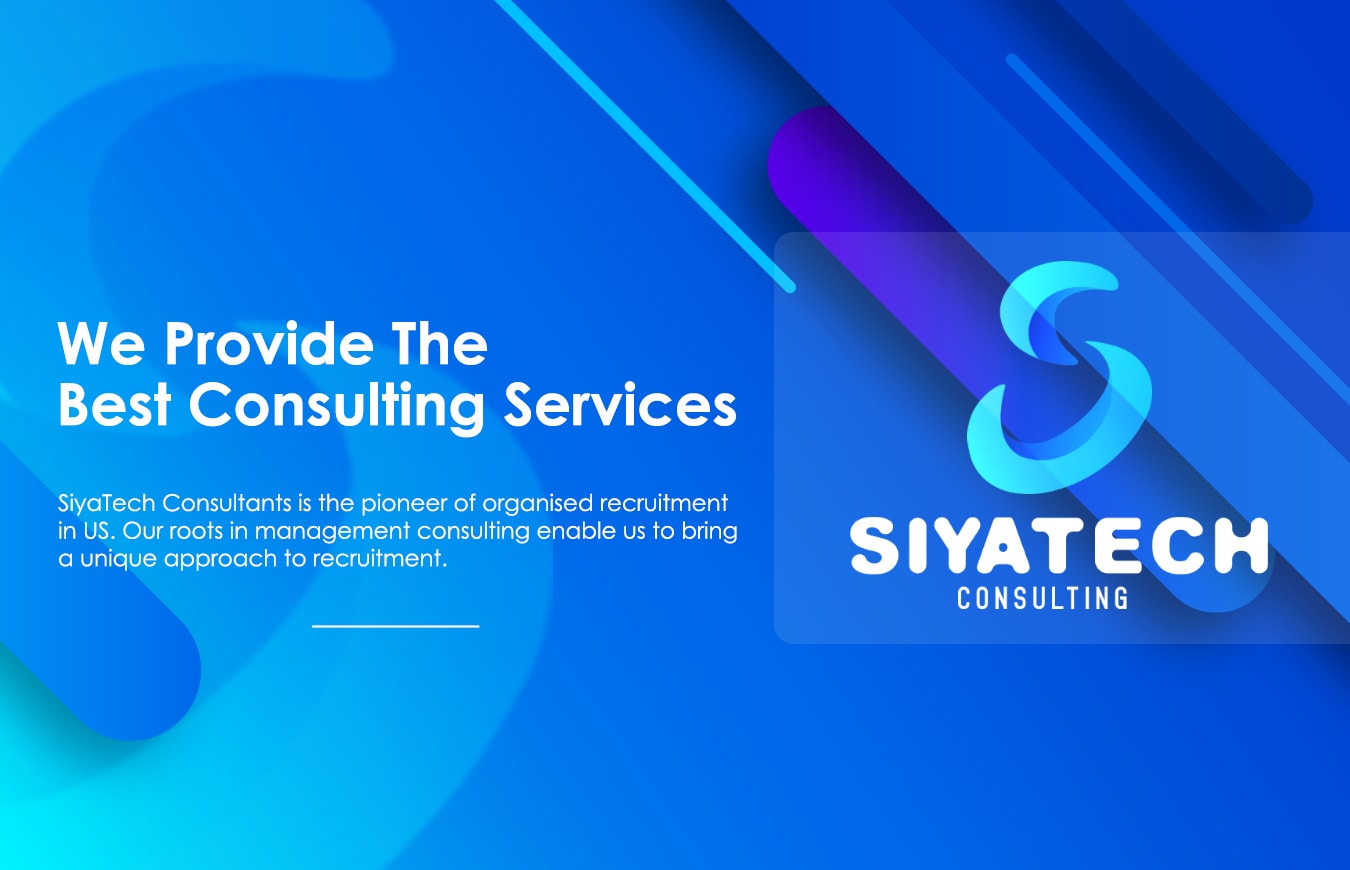 SiyaTech Consulting roots in management consulting enable us to bring a unique approach to recruitment at the junior, middle and senior management levels . Consulting is led by the most experienced thought leadership talent in the country, whose creative and innovative ideas on talent management has a significant impact on organizational business strategy. While our practices are structured nationally, our teams are spread across locations. To interact and bond, we travel as well as connect virtually.
Recruiter Training Programmes
The Recruiter Training Programme is a customised solution and will be focused on:
Best practices and skills to improve performance
Achieve excellence in each step of the recruitment cycle including sourcing, assessment, offer management and soft skills.
Learn how to use new techniques, tools and methods to reinvent your own style of great recruitment
Career Transition Services
Over the years, we have successfully executed various assignments across industries. We have a team of specialist consultants to service the true needs of each of our clients. We believe in maintaining long-standing relationships with our clients and candidates, in order to provide right talent at the right time.
Global Sourcing Techniques
Global Companies are looking at hiring talent from United States, knowing the versatility and professional competence of US talent that has been demonstrated and proven, beyond doubt in the recent years. Domain knowledge, multi -tasking, ability to adapt and experience of having worked in a complex US market are the factors that prompt global organisations to look for US talent.
Recruitment Process Outsourcing
It is a form of business process outsourcing where an employer transfers all or part of its recruitment processes to an external service provider. An RPO provider can provide its own or may assume the company's staff, technology, methodologies and reporting. In all cases, RPO differs greatly from providers such as staffing companies and contingent/retained search providers in that it assumes ownership of the design and management of the recruitment process and the responsibility of results.